Two and a half-way centre channel
With a flat screen TV, you want speakers to match. Really flat. More importantly, you also want to fill the room with high definition 3D sound that's every bit as involving as what's on screen.

Mounted vertically as satellites (whether wall-mounted, on the desk stands supplied or the optional floor stands) or horizontally as a centre channel above or below the TV, the standard T Series speaker features KEF's new 115mm (4.5in.) ultra-low profile bass and midrange driver paired with the high performance new 25mm (1in.) vented tweeter.
The Details
---
SPECIFICATIONS
Design
Two and a half-way closed box
Dimensions
(H x W x D) 600* x 140 x 35 mm (23.6 x 5.5 x 1.4 in.)
Drive Units
2 x 115mm (4.5in.) dual layer MF
25mm (1in.) aluminium HF
Frequency Response
80Hz - 30kHz
Crossover Frequencies
1.7kHz
Amplifier Requirements
10 - 150 W
Sensitivity
(2.83V/1m) 88dB (floor stand mount)
Internal Volume
1.4 Litres
Remarks
* Height of satellites will increase by 30mm when using supplied desk stand. Not all models / finishes are available in all markets. Contact your local dealer for specific range details.
KEF reserves the right, in line with continuing research and development, to amend or change specifications. E&OE. * Measurement per unit
---
AWARDS & REVIEWS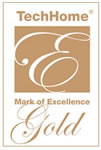 GOLD' AWARD, SPEAKER OF THE YEAR - 2011 CEA TECHHOME MARK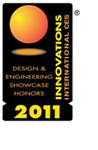 HOME THEATER TOP PICKS - HOME THEATER

HOME THEATER TOP PICKS - HOME THEATER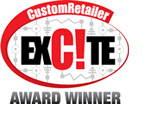 EXC!TE AWARD - CUSTOMRETAILER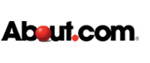 HOME THEATER PRODUCTS OF THE YEAR - ABOUT.COM
---
Very Nice
Very nice when space is a concern. Dont let the small size full you. This center channel matches perfect with my Q750s fronts and Q350s backs and atmos. I have a large air space and it has the power and clean sound. To fill the room without distortion .
Amazing sound from such a thin speaker
I have a T101C as my center channel with Q100s flanking it as L/R. The depth and weight of the sound that comes out of this super-thin speaker is amazing. I admit. I was skeptical at first. Then I ran Audyssey to calibrate it, and I was more than impressed. If you get one expecting it to be an R600C, you will be disappointed. But if you have a moderate setup, this will be more than enough.
Center speaker is amazing
The sound quality is top notch. Can't believe it took me so long to jump from B&w to KEF.
A high quality sound that compares to speakers ...
The sound reproduction from the T101C is superior to conventional speakers ten times the size of the T101C. The quality of construction and finish is superb.