Ultra Slim profile 5.0 Home Theater System
For drama as well as music, even in larger loft-like spaces, this has the power to keep everyone on the edge of their seat.

If you prefer more frontal 'slam' for movie special effects and a system that generally plays louder, the T205 system has larger T301 speakers for the front satellite and centre channel speakers.
T Series
KEF's revolutionary T Series is in a different league from any low profile speaker you've ever heard.
Ultra-slim bass driver
Clean, forceful response that brings the action vividly to life.

Instead of a cone, the radical new twin-layer bass and midrange unit has a flat diaphragm whose rigidity throughout the frequency range is maintained by very fine stiffening ribs, with the driver as a whole acting as a stressed member to help eliminate any unwanted resonance from the slim cabinet. The resulting response is as clean, accurate and distortion-free as a quality conventional speaker, with none of the bulk.
Large vented tweeter
A warm, natural sound that's so real you feel you're there.

The generous size of the sophisticated new 25mm (1in.) vented tweeter specially developed for the T Series allows exceptionally accurate reproduction, especially of the human voice. And silken, effortlessly pure high notes. The clarity is outstanding, even played loud.

KEF's unique 'Tangerine' waveguide helps to disperse the sound image evenly throughout the room. The combined effect is remarkable: you find yourself immersed in a dense three-dimensional sound picture that completely engages you with what's happening on screen.
The Details
---
SPECIFICATIONS
Remarks
The T205-5.0 Sat pack is comprised of the larger T301 Satellite Speaker for the front combined with the larger T301c Center Channel Speaker, and the T101 Satellite Speakers for surrounds.
KEF reserves the right, in line with continuing research and development, to amend or change specifications. E&OE.
---
AWARDS & REVIEWS

BEST PRODUCT IN THE 5.1 LOUDSPEAKER SYSTEM CATEGORY FOR 2011-12 - EISA AWARD

TRUSTEDREVIEWS RECOMMENDS' AWARD - TRUSTEDREVIEWS
5 STAR REVIEW, 'BEST BUY' AWARD - HOME CINEMA CHOICE
...there was seamless integration… sound was clear and detailed… when speakers are able to do this, you know you are listening to something that is very good — 2011
BEST SPEAKER SYSTEM UNDER £2,000 - HOME CINEMA CHOICE
...there was seamless integration… sound was clear and detailed… when speakers are able to do this, you know you are listening to something that is very good — 2011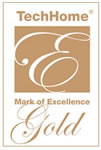 GOLD' AWARD, SPEAKER OF THE YEAR - 2011 CEA TECHHOME MARK OF EXCELLENCE AWARD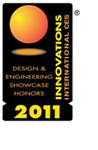 CES 2011 INNOVATIONS HONOREE - CES 2011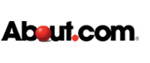 HOME THEATER PRODUCTS OF THE YEAR - ABOUT.COM

HOME THEATER TOP PICKS - HOME THEATER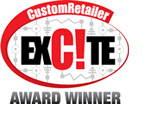 EXC!TE AWARD - CUSTOMRETAILER
---
Clean modern look and high quality sound
I have been trying to find the right pairing of equipment for my living room that meets both the acoustic parameters but more importantly the approval from my significant other.
We have tried a few different sounds bars including Atmos equipped units (with additional wireless surrounds) however our "open concept" house with vaulted ceilings always challenges the Audio quality of the units. After the soundbars, we opted for a more traditional 5.1.2 system however, I found that it made our living room feel cramped (due to the floor standing speakers and speaker stands) and physically it looked more like a theater/entertainment room than a living room.
I installed the Kef T205-5.0 and I was blown away. The quality and clarity of the system is amazing.
Pros:
We opted for the white color of speakers and physically, the speakers tend to disappear into the room until you notice (or start to pay attention to) them and then you notice the quality and attractiveness of the speakers (exactly what I was looking for).
Basic Installation is extremely easy with the included templates (see "Cons" for Advanced installation).
Quality and clarity of the speakers competes with some of the much larger and much more expensive speakers that I have.
Cons:
Bass is non-existent with this system and as you will notice, the system does not include a subwoofer. If you are opting for this setup, I would consider the subwoofer a requirement. Since it is obvious that a subwoofer is not included, I do not consider this a hit towards Kef.
Advanced Installation - This will be the same for any installation so I am not counting this against Kef but In order to "cleanly" install the speakers on the walls (no wires showing) installation is rather intensive. You will either want to hire someone or have knowledge in properly installing wiring within a house. With my old systems the wiring did not stand out as much however, with these mounted higher on the walls, the wiring stood out a lot more until I got the wiring hidden.
Value for money and quality
Awesome look and performance
Clean look, crisp sound
I was about to do the in-wall install until I discovered this offering. Questioned if speakers as thin as these could produce the quality of sound I expected from a home theater setting. Pleasantly surprised at the crisp clear sound and clean look. Very happy with the quality as well. Thumbs up!
Buy these speakers
Extremely easy to assemble and install. Absolutely flawless fit and finish. Sound quality is amazing. No such thing as buyers remorse with these speakers.
Great product - one minor issue.
Great product - impeccable sound and sleek, great looking form factor. Sound is what you expect fro mKEF which is impressive given the slim profile of these speakers. My impression is only dampened a bit by the fact that my T2 sub did not ship with a power cord.