Sound by KEF. Design by Ross Lovegrove.
KEF's Mu3 Noise Cancelling True Wireless Earphones are engineered to deliver pure, accurate sound everywhere. Designed in collaboration with visionary designer Ross Lovegrove, the Mu3s deliver exceptional sound on the move while being comfortable and elegant.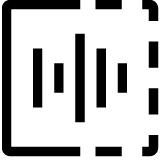 Active Noise Cancellation
Tuned to eliminate external sound while preserving nuance and detail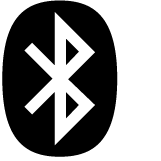 Bluetooth 5.0
For exceptionally stable connections with both iOS and Android devices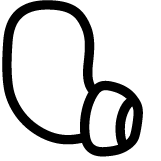 Ergonomic design
For comfort and fit
Ambient mode
When you need to be aware of the surroundings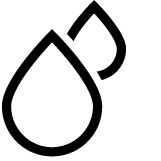 IPX5 Splash-Proof
Designed for all weather conditions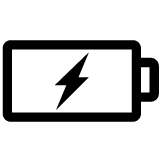 Up to 24-hr use
9 hours at full charge plus 15 hours with charging case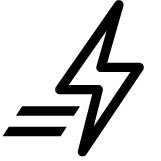 Fast Charging
Fast charging of 5 mins allows for 1-hour use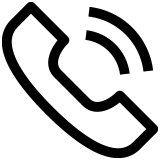 Voice Call
Take calls with a simple press
The sound & design journey continues
Mu3 is the new chapter in the sound and design journey of KEF and Ross Lovegrove. Renowned for his innovative approach and flowing, sculptural forms, Lovegrove and KEF have already created the Muon and Muo. Mu3 defines technology as art; a design that complements KEF's obsession with pure, accurate sound.
Pure, accurate sound…anywhere
Each of Mu3's sculptural earphones contains a full-range driver expertly tuned by the same engineers behind KEF loudspeakers. This ensures pure and accurate sound on the move, with rich midrange, detailed bass and crisp high tones, capable of revealing the subtle nuances of your favourite music.
All day, any way
Remove or reveal your surroundings
KEF's specially tuned Active Noise Cancellation eliminates external noise without affecting the details that bring music to life. At the touch of a button, Mu3's Ambient Mode disengages noise cancellation providing you with instant clarity on what is going on around you.
---
All-day listening
Mu3 earphones keep going as long as you do, keeping you entertained for up to 24 hours, with 9 hours on-board battery life, plus up to 15 hours with the charging case. And, if you are desperate to use them quickly, fast charging delivers a full hour of use from only 5 minutes charging.
---
Seamless connectivity
Both Mu3's earpieces receive a signal at the same time, rather than the usual approach where audio is sent to one and relayed to the other. Coupled with Bluetooth 5.0 connectivity, this means they deliver a seamless performance, are simple to connect and highly stable with iOS and Android devices.
Comfort and Ease
---
Designed for your ears
The Mu3s are perfectly balanced in the ear thanks to the smart way they are weighted. Four subtly different sized ear tips are designed to rest on the ear concha, ensuring you get the most comfortable fit, while also providing the perfect seal for noise isolation and to keep them securely in place.
---
Intuitive control
KEF's engineers understand that control is vital when using earphones, which is why the Mu3 features a highly intuitive, incredibly responsive user interface. Each of the earbuds includes a multi-function button for full control of music playback, volume and calls for instant control.
Design by Ross Lovegrove
Through working with KEF, Ross Lovegrove brings a new dimension to sound; designs that embrace beauty and technological ingenuity are an exercise in aesthetic and engineering excellence. So while the Mu3 earphones are small, they radiate a sculptural look and feel that belies their dimensions.
LEARN MORE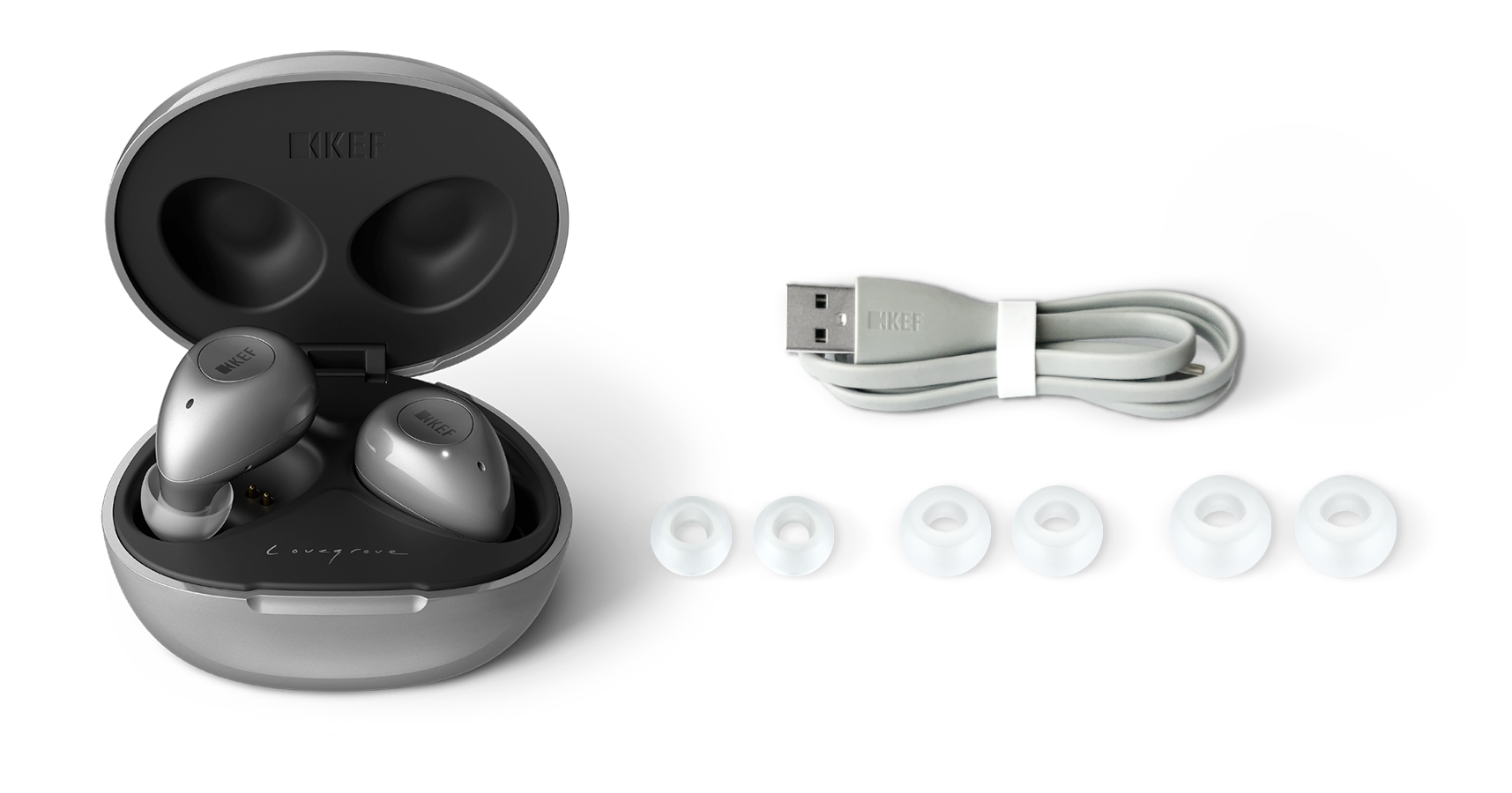 What's in the box
Mu3 noise cancelling true wireless earphones
Charging case with built-in wireless charging
USB-C charging cable
4 sets of silicone ear tips (large, medium, small, short)
Quick start guide, warranty

The Details
---
SPECIFICATIONS
Frequency Range
20-20000Hz
Sensitivity
104dB/1mW at 1KHz (1KHz 1mW)
Bluetooth Frequency
2.402GHz-2.48GHz
Li-Ion Rechargeable Battery
55mAh (earbud)/ 500mAh (charging case)
Battery Play Time (Earbud)
9 hrs (BT + ANC on)
Battery Play Time (Charging Case)
15 hrs
Fast Charging for 5 mins
1 hr battery play time
Dimension (H x W x D)
24.5 x 17.5 x 26.3 mm (earbud)
33.5 x 62 x 52 mm (charging case)
Weight
5.8 g (earbud)
46.8 g (charging case)
KEF reserves the right, in line with continuing research and development, to amend or change specifications. E&OE.
---
Video
---
Great earbuds, but not perfect
I just received these today. Let me just first say, they were extremely easy to pair via Bluetooth to both my iPhone and with my Lenovo laptop on the first attempt (no apps, no troubleshooting, just plug-and-play and both earbuds worked with the laptop, which was always an issue for my old Bose earbuds). However, I wasn't able to switch between devices quickly and had to fully disconnect them then reconnect to a different device. I also didn't really have any issues when putting the right ear bud away and switching to a single bud or back to dual.
The fit is pretty comfy, but took some getting used to, initially they feel like they're going to fall out, but they actually stay snug and they're even smaller than I anticipated. But after a couple of hours these standard rubber fittings start to get a bit uncomfortable.

As for the sound quality... I have mixed reviews. When paired with my iPhone, the sound is actually pretty solid, it's clear, crisp and pretty clean. There's the slightest bit of an echo and it feels a bit muted or muffled; but still far better than other earbuds I've tried. The range is impressive with sufficient bass, and it's a true stereo experience, although I found the max volume tops out rather quickly but is generally sufficient, particularly with the noise-cancellation on. Unfortunately when paired with my laptop, there was a distinctly different sound, which was highly muffled, pretty low quality and far less enjoyable. My gut reaction is that these were designed with the iPhone in mind and there may be differences in codec, which makes me wonder how these would perform when paired with an Android phone (hopefully other reviewers can weigh-in on this). I also happened to simultaneously purchase a set of the KEF M100 wired earphones (which indicate "Made for iPhone") for work/travel and as a backup in case I run out of battery. The M100's sound simply amazing on my laptop and perform even better than the Mu3 when connected to my iPhone, presenting with greater depth and crisper tones, so I know the issue is not the audio source. Full disclosure, I also own a pair of KEF LS50 Wireless II bookshelf speakers which are simply amazing (and the main reason I decided to try-out these KEF earbuds).
The noise-cancellation is pretty darn good, it will definitely block-out any low-volume or moderate ambient noise, I also like that it's very easy to switch from ANC back to the ambient setting. I haven't yet tested it on any phone calls. And although I like that the controls are simple and no frills, I don't love the volume control which requires a long press and takes a few seconds to engage. The quickstart guide wasn't entirely intuitive at first (like a long press on the right/left buds results in volume controls +/- respectively). Note that the left ear has ANC and volume control, and right ear is, play/pause, volume, and a double-tap = next track.
In summary: Overall, I'm really happy with these earbuds. They deliver excellent sound at a reasonable price, solid noise-cancellation, good fit and low profile, all with superior battery life.
Pros:
- great value (on black friday sale), nothing else delivers like these at this price point
- easy to connect to a single device
- sounds fantastic with iPhone/Apple devices
- comfortable and smaller than anticipated w/relatively low profile
- excellent battery life of 9 hrs posted (not yet tested, but almost 2x my old Bose)
- relatively simple controls
Cons:
- non-iPhone audio inputs seem to deliver inconsistent/muffled sound
- unable to switch between different devices quickly
- volume controls require a long hold/press and take about 2-3 seconds to engage, which often result in inadvertently pausing or advancing tracks on the right earbud
makes you want to listen for hours
KEF really delivered with this. The promise of neutral sounds was not some excuse for underperformance. I've heard things in music that I've known for decades that I'd never heard before - even those I've listened to on pricey over ear headphones. The clarity, perfect amount of treble, bass and mids made me want to go through my entire library of music again. Other speakers or headphones gave me listener fatigue, but this lets me listen for hours and hours. Not to mention how comfortable they are to wear. Noise cancellation is sufficient for me, even in a noisy train. I didn't buy these for calls. I was looking for the best possible music reproduction in wireless headphones, and I'm really happy with them.
Top of its Class
In this price range these are the best that I have heard. Neutral with buoyant bass. Like the other reviewer these fit my ears like a glove. Highly recommended.
Solid Value
Great sense of audiophile detail in the music, decent bass, and very good mid-range. I would have loved to have some type of control with the coupling of some type of software. In addition to these IEM being very comfortable, they fit my ears perfectly. Overall I am very pleased with the quality of the sound these IEM bring out in my music...