12 inch active subwoofer
The Kube 12b is engineered to deliver the deepest bass for music and movies, if you want to feel the earth move look no further. Perfect for creating a deep and clean rumble in large rooms. The Kube 12b has a 300 Watts Class D amplifier and a large 12 inch driver as well as iBX technology to dynamically extend bass depth.
Hear new dimensions in sound with Kube subwoofers
The Kube 12b effortlessly unleashes explosive power. iBX technology dynamically extends bass depth and KEF's unique ability to design, build and integrate the driver in-house takes optimisation to a whole new level. Delivering immersive music and home theatre sound that takes you to the heart of the performance.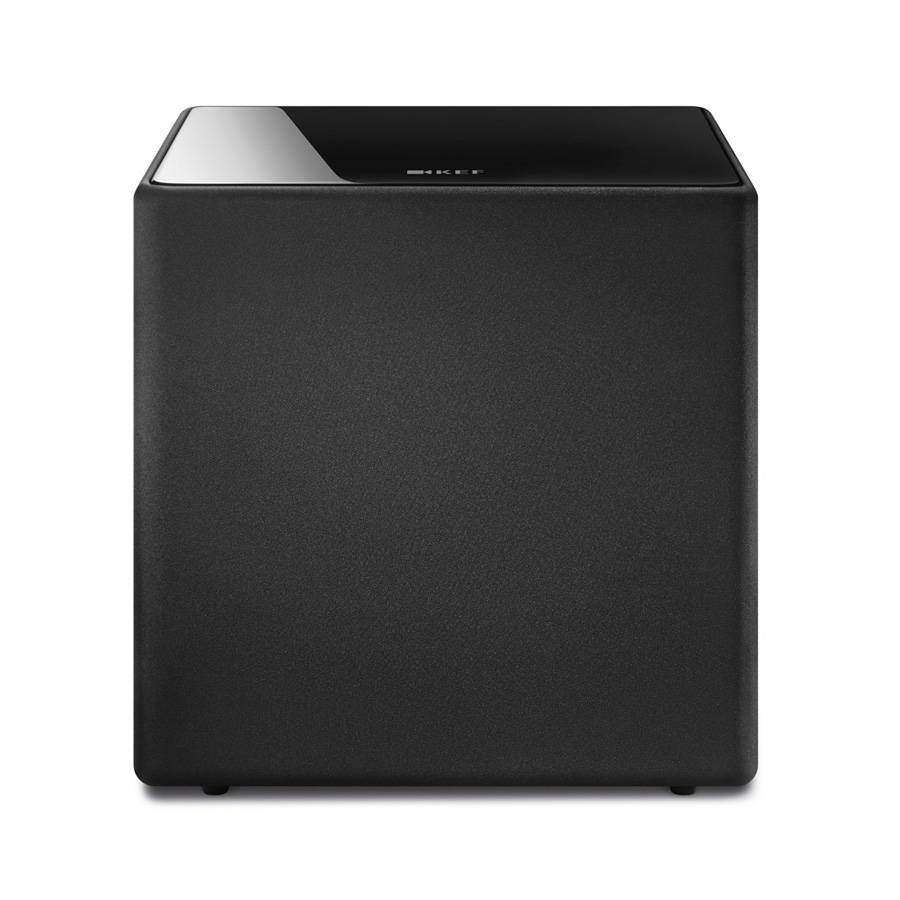 Immersiveness
Go deep or go home. KEF's design and engineering team worked in chorus to develop iBX. This Intelligent Bass Extension algorithm creates an extended depth that unlocks the full potential of the custom driver. Giving you unparalleled precision and ultimate synchronicity between amplifier, driver and sealed cabinet.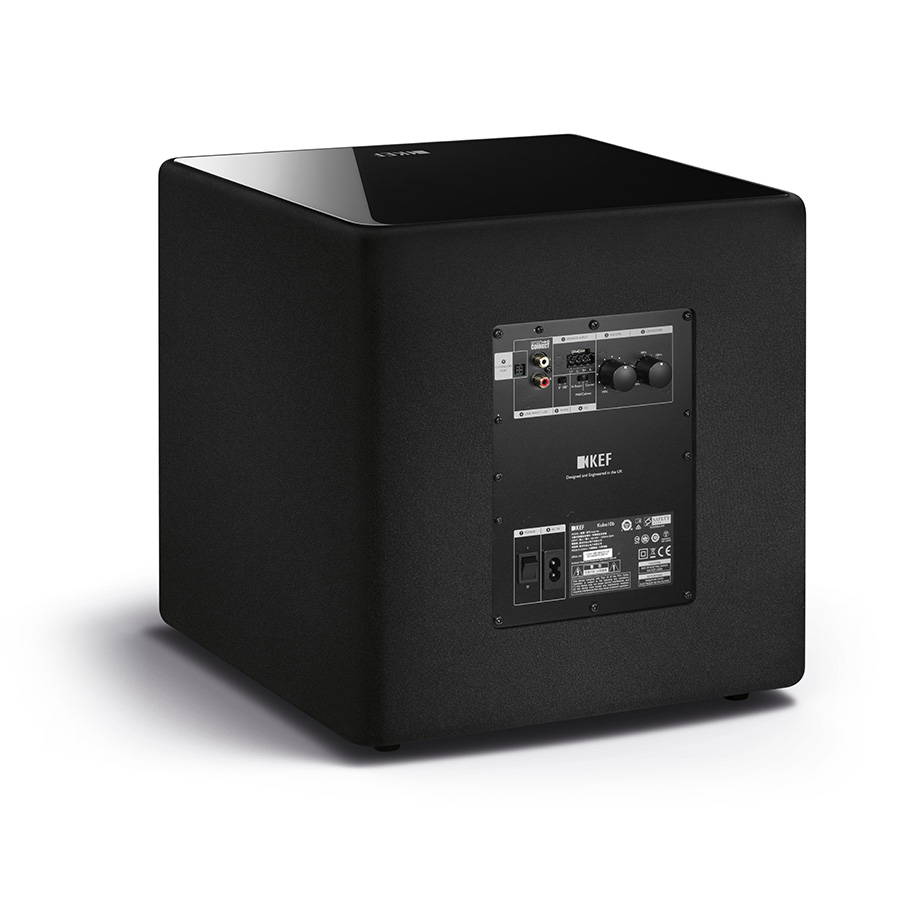 Easy configuration
Kube subwoofers offer unmatched set up flexibility. A range of LFE, line and speaker-level inputs, phase selection and DSP controlled EQ settings help you get the best from a Kube. Put it in a convenient position, match it to any main speaker or type of music system, and start exploring new depths in the sound.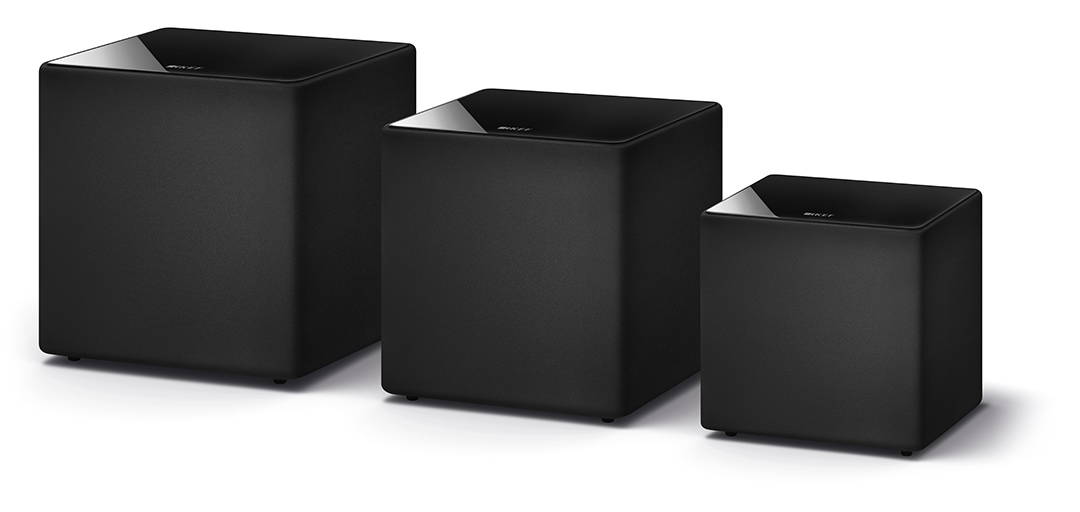 Integration
KEF is quite possibly the only high-end manufacturer that designs, engineers and assembles the driver, cabinet and circuitry in-house. This level of integration means we are commited to pure sound and the Kube stays true to that ideal. The result is a driver and amplifier that are perfectly in tune.
The Details
---
SPECIFICATIONS
Dimensions
(with Rear panel and feet / H x W x D)
410 x 393 x 410mm (16.1 x 15.5 x 16.1in.)
Design
Powered Subwoofer (sealed)
Power Requirements
100V - 120V / 220V - 240V ~ 50 / 60Hz
Variable Low Pass Filter
40Hz - 140Hz & LFE
Frequency Response
22Hz - 140Hz (±3dB)
Recommended Amplifier Power
300W RMS
Amplifier Type
Built-in Class-D
Drive Units
1 x 300mm (12in.)
Inputs
RCA phono sockets Speaker level inputs
Analogue Input
RCA phono sockets Speaker level inputs
KEF reserves the right, in line with continuing research and development, to amend or change specifications. E&OE.. * Measurement per unit
---
Sound quality is outstanding, and flat BELOW 20...
I'm currently running dual KEF Kube 12b subs and could not be happier. I think their sound quality is outstanding, and they'll play flat BELOW 20 HZ! They perform better than their specs say they should, with many other products it's the opposite. If you're looking for a subsonic subwoofer for music and home theater, you should check the KEF Kube 12b out. I think it's a truly incredible buy.
Hands down the best relatively compact sub
I was looking for a relatively small sub for my medium sized basement home theater. I needed some extra low end reach for my Goldenear Triton Three speakers and surrounds. The KEF fits the bill perfectly, even the matches the look with the gloss top and fabric sides. The KEF is an understated sub that does not draw much attention, which is good for the decor and spouse approval. As for performance, it is unbelievable! Now movies and music have some extra depth (but not bloat) from the Kube 12b. The real world measurements are impressive. In my room, I can get a FLAT corrected EQ curve to 15Hz at about 75db from Anthem Room Correction, WOW! I did a head to head with an SVS SB 2000 and the Kube12b produced 7-8db louder response from 15-25 Hz which is exactly where I want more output. The corrected sub EQ curve for the SVS tailed off at about 18 Hz. Needless to say I kept the KEF. This is the best relatively compact sub hands down that won't overwhelm a room with its size!
Best bang for buck subwoofer on the market
If you're looking at KEF then you're probably seeking a certain type of sound quality. You're looking for responsive and tight audio that scales with volume and sounds cleaner than a space satellite construction room. My one concern going into this was that for the $500-$700 range, you wouldn't find a tight and powerful subwoofer as you only start to experience that in the $1200+ range. KEF has surprised me here! The subwoofer remains clean and tight throughout the range without any one frequency droning louder. It has sleek looks to match the quality bass sound.
I do wish there was a phase dial rather than a 0-180 switch but that's a small concern and shouldn't affect those with ample placement options. I have 2 places that I can put the sub so the sweet spot is off by a few feet but it's not a big deal because it still sounds great. The only reason I am giving this subwoofer a 4/5 for sound quality is because I have heard KEF's Reference 8b subwoofer and wish this sounded a bit more like that. The build quality and value for dollar is excellent though which is why my recommendation is 5/5.
I went to this from an SVS SB-2000 and think this sounds miles better.
Cheers and happy listening!
Fantastic
I added this subwoofer to the KEF LS50 W series. Although the LS50W doesn't need a subwoofer, adding it has made a great sound even more enhanced. The sound is rich, deep, but it is very clean. It balances very nicely and is controlled by the KEF app. It is the type of sound that once you experience it, you cannot go back and listen to music without it. Well made, it lives up to the KEF reputation.